Safeway Driving School Inc.
Your #1 provider in teaching teen and adult drivers.
2791 Maplecrest Road
Fort Wayne, IN 46815
(260) 486-3822
safewaydrivingschool@gmail.com
Office hours:
Monday 10:00 a.m. - 5:30 p.m.
Tuesday 10:00 a.m. - 5:30 p.m.
Wednesday 10:00 a.m. - 5:30 p.m.
Thursday 10:00 a.m. - 5:30 p.m.
Friday 10:00 a.m. - 5:00 p.m.
Saturday Driving lessons only.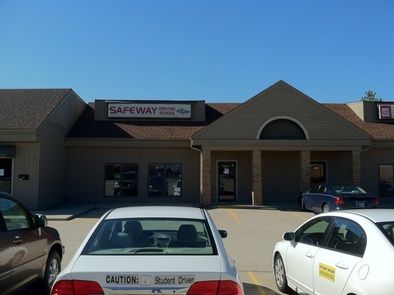 Welcome to Safeway Driving School!
Safeway Driving School is your number one choice for driver education for teenagers and adults. We are a locally owned and operated commercial driving school in Fort Wayne.
Our main goal is teaching new drivers how to be a safe and defensive driver. Our instructors will tailor the lessons to address any weaknesses a student may have, and to work with the driver to correct them. All instructors are available after each lesson to discuss any questions the parent may have.
All of our instructors are certified by The State of Indiana and have passed a yearly criminal history background check. We use the State approved Drive Right textbook, along with the Indiana Driver Manual, and approved videos. Knowledgeable speakers are also brought in to each class. Because we know that not everyone learns in the same manner, our lessons are personalized to fit the individual student's needs. We also stress driving skills that fit current traffic patterns.
Students who enroll in the program are offered the following:
The most experience in professional driver education in Fort Wayne
Classroom instruction
One-on-one driving instruction
Adult lessons
Flexible scheduling
Monthly classes
Friendly and experienced staff
Questions? We are here to help! safewaydrivingschool@gmail.com
---